Accessories Upgrading
In January 2010, I made another upgrade to my gear. First, I bought an external flash, that is Nikon SB-600. And early next month, I bought my first prime lens, that is Nikkor AF-S 35mm f/1.8 DX. With this upgrade, I'm now able to play around with Nikon Creative Lighting System (CLS) and be able to get good pictures within dim-light.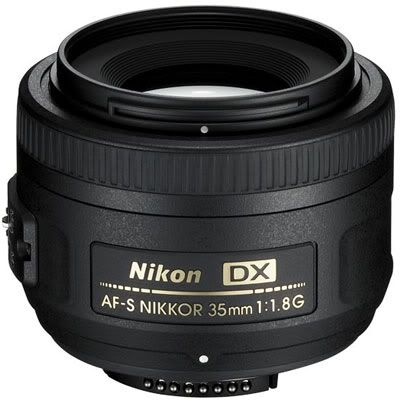 I used both 35mm and SB600 during this scene.
A picture shot with 35mm f/1.8
I went back to New Zealand in mid of February. Since then, I kept taking pictures on what's happening surrounding me and then post it in my blog (please refer HERE).
Well, maybe it was just me, but I think my hobby and my pictures had inspired some of my friends too to have their own DSLR. For example, Yasir Mustafa (one of my friends in Palmy) , was the third person among undergrads in Palmy to own a DSLR (after Lutfi and me). He used Nikon D5000 as his first (Now he's using my ex-Nikon D90).
Upgrade to D90
Well, I don't actually plan to buy a new DSLR that early. But, after went through Trademe, I've found an auction, selling this model with quite cheap price. It comes with kit lens 18-105mm with the same price as body only (for average price that time). So, I decided to buy it that time. It's arrived three days late than supposed (due to Good Friday and Easter). There goes a progression in this hobby, indeed.
Easter Cargo :D
First pictures (HDR) using D90
Sold D60 to Fairuz
Shortly, few days after I bought D90, Fairuz told me that she wanted to borrow my unused D60 for her trip to Wanganui. But, upon handing she asked me how much I want to put for this camera. I never thought that she so serious, but she did it. There she is, the 4th DSLR-er in Palmy :D
Trip to South
I had chance to test this camera during this trip (please refer this ENTRY onwards). Due to its complexity than D60, I'm kinda struggling to set the settings right, resulting in some pictures were "not worth it". One of the problem I found out was the metering. Some pictures got over and underexposed, and I shooting using matrix all the time. Luckily, D90 has big dynamic range, which saved most of my pictures that time (I used D-Lighting to cover most of the pictures' details).
Flag Competition and Yusuf Chisti
I entered the photo competition for the first time on April. It was a competition organized by International Students Office on the theme " Our National Flag". So, I represented Malaysia with Jalur Gemilang. It was participated by international students from all Massey campuses in Auckland, Palmerston North, and Wellington. Praise be to God, I won the competition in the first place. I won a ticket to Waitomo Caves, which worth NZD200 (Which later on I didn't go :P).
Lutfi's my model that time :D
News feed on facebook on my winning.
Early May, I was given trust by Professor Dr. Yusuf Chisti, head of Biotech Engineering to take picture of his and his PhD students activities. And I was paid for that. That's the first time I made money from this hobby J
HDR-addicted
I started shooting and editing HDR (High Dynamic Range) pictures from 2009 actually. But that time, I didn't really learn on how to make a good HDR pics. So I read few related books and done few try and error experiments with my D90.Finally, I managed to get the right settings for my HDR editing software.
Upgrading – Tamron normal & telephoto lenses. Selling kit lens to Fairuz (again).
During the end of Ramadhan, I bought a new lens. It's a fast lens (term used for wide-aperture lens), Tamron 17-50mm f/2.8 VC. And not so-long after that, Lutfi offered me to sell his telephoto lens (Tamron 70-200mm f/2.8) on installment basis. And I agreed. I'm actually aimed to buy that lens, long time ago after being attracted with the pictures obtained using that lens.
Lens 17-50
Picture taken with 17-50
Lens 70-200
Pictures taken with 70-200
Again, Fairuz asked me to sell my unused D90 kit lens (Nikkor AF-S DX 18-105mm VR) to her. And as usual, I agreed.
Garage sale – Selling all DX lenses.
In the end of October, I decided to sell all of my lenses, except my Tamron telephoto lens and unused accessories like filters and lens hood. This is to fund my next camera upgrade (which I kept secret from most people). I sold these lenses on Trademe :
- Nikkor AF-S DX 35mm f/1.8G
- Nikkor AF-S DX 55-200mm f/3.5-5.6G VR
And Tamron 17-50mm f/2.8 to one of friends here in Palmy.
Selling D90 to Yasir.
Early of November. Yasir was interested to buy my Nikon D90 body. But I insisted to keep it until I bought the new camera. But, after considering many things, finally I decided to let it go to Yasir. And then, I bought another second-hand lens to replace my previous Tamron wide lens, that is Sigma 24-70mm f/2.8. It was belong to Andy Belcher, one of New Zealand famous photographer
After this massive sale made, I'm then had enough funds to buy a new camera. But, it's not that fast. I have to wait until I come back to Malaysia. The new camera's available in New Zealand, but it costs twice as Malaysia's. There's another problem. That camera's stock in Malaysia is decreasing. Nikon Rumors said that Nikon's already discontinue the production of it. So, I'm kinda worried.
Period of un"camera"ness.
It was almost a month that I didn't have an extension of myself ; a camera. So, sometimes I borrowed Lutfi's camera, a Nikon D40x. To make the condition's worst, I was promised a month before to do product's photo shooting at one of the local stores. So, just with anything that I have, I made it. Luckily, the store's owner was satisfied with my work.
I spent the rest of days left before going back to Malaysia with reading ebooks that I downloaded (altogether 200++ books) and also practicing my editing skills with Adobe CS5.
My FX Progression-Nikon D700.
Actually, the original plan months before was to buy a Nikon D7000. It's a new camera, plus with so many new and upgraded features. But, I kept thinking to myself that this the only chance (economically stable) that I could go for a full-frame, professional camera. So, without turning back I bought myself a Nikon D700, one of Nikon's flagship camera.
A picture of Nikon D700.
Few early pictures taken with my new D700.
I done all of this - within two years. It's a short period indeed, and still I have more to learn. Even I have most of my gear as "professional", I believe that myself don't deserve that title. Why, because I don't dedicate my whole life to be a photographer. I'm currently struggling with my engineering studies and I want to complete it first.
But next? Only God knows. I might consider, if I don't become an engineer next few years, I will "jump" to be a full time photographer (or a photojournalist).
THE END.